Show

1

Tickets
Order Options
Payment
Purchase Details

The Crystal Maze Tickets
10-14 White Lion Street, Angel, London, N19PD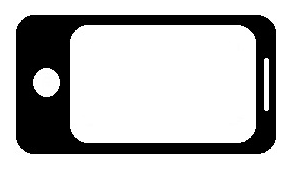 Hold landscape if booking via mobile device.
To redeem your indiegogo code please choose your preferred date and enter the code on the following page.
There are 4 teams participating per session, 8 people per team. Each session lasts approximately 90 minutes. The Crystal Maze involves some strenuous activity and confined spaces and may not be suitable for some audience members. Pregnancy prohibits participation - Including ticket holders becoming pregnant between time of booking and date of show
Click here for more information and FAQs
New sessions have been released for October - December, click here!
Looking to purchase gift vouchers? Click HERE
August
2017
Select a date
Monday
Tuesday
Wednesday
Thursday
Friday
Saturday
Sunday
23

Tickets not available

24

Tickets not available

25
26

Tickets not available

27
28
29
30
31
1

Tickets not available

2

Tickets not available

3
Wednesday, 23 Aug 2017 At 2:00 PM

Sold out

Wednesday, 23 Aug 2017 At 3:00 PM

Sold out

Wednesday, 23 Aug 2017 At 4:00 PM

Sold out

Wednesday, 23 Aug 2017 At 5:00 PM

Sold out

Wednesday, 23 Aug 2017 At 6:00 PM

Sold out

Wednesday, 23 Aug 2017 At 7:00 PM

Sold out

Wednesday, 23 Aug 2017 At 8:00 PM

Sold out

Wednesday, 23 Aug 2017 At 9:00 PM

Sold out

Thursday, 24 Aug 2017 At 2:00 PM

Sold out

Thursday, 24 Aug 2017 At 3:00 PM

Sold out

Thursday, 24 Aug 2017 At 4:00 PM

Sold out

Thursday, 24 Aug 2017 At 5:00 PM

Sold out

Thursday, 24 Aug 2017 At 6:00 PM

Sold out

Thursday, 24 Aug 2017 At 7:00 PM

Sold out

Thursday, 24 Aug 2017 At 8:00 PM

Sold out

Thursday, 24 Aug 2017 At 9:00 PM

Sold out

Friday, 25 Aug 2017 At 2:00 PM

Sold out

Friday, 25 Aug 2017 At 5:00 PM

Sold out

Friday, 25 Aug 2017 At 6:00 PM

Sold out

Friday, 25 Aug 2017 At 7:00 PM

Currently unavailable

Friday, 25 Aug 2017 At 8:00 PM

Sold out

Saturday, 26 Aug 2017 At 10:00 AM

Sold out

Saturday, 26 Aug 2017 At 11:00 AM

Sold out

Saturday, 26 Aug 2017 At 12:00 PM

Sold out

Saturday, 26 Aug 2017 At 1:00 PM

Sold out

Saturday, 26 Aug 2017 At 2:00 PM

Sold out

Saturday, 26 Aug 2017 At 3:00 PM

Sold out

Saturday, 26 Aug 2017 At 4:00 PM

Currently unavailable

Saturday, 26 Aug 2017 At 5:00 PM

Sold out

Saturday, 26 Aug 2017 At 6:00 PM

Sold out

Saturday, 26 Aug 2017 At 7:00 PM

Sold out

Saturday, 26 Aug 2017 At 8:00 PM

Sold out

Saturday, 26 Aug 2017 At 9:00 PM

Sold out

Sunday, 27 Aug 2017 At 10:00 AM

Sold out

Sunday, 27 Aug 2017 At 11:00 AM

Sold out

Sunday, 27 Aug 2017 At 12:00 PM

Sold out

Sunday, 27 Aug 2017 At 1:00 PM

Sold out

Sunday, 27 Aug 2017 At 2:00 PM

Sold out

Sunday, 27 Aug 2017 At 3:00 PM

Sold out

Sunday, 27 Aug 2017 At 4:00 PM

Sold out

Sunday, 27 Aug 2017 At 5:00 PM

Sold out

Sunday, 27 Aug 2017 At 6:00 PM

Sold out

Sunday, 27 Aug 2017 At 7:00 PM

Sold out

Sunday, 27 Aug 2017 At 8:00 PM

Sold out

Monday, 28 Aug 2017 At 12:00 PM

Sold out

Monday, 28 Aug 2017 At 1:00 PM

Sold out

Monday, 28 Aug 2017 At 2:00 PM

Sold out

Monday, 28 Aug 2017 At 4:00 PM

Sold out

Tuesday, 29 Aug 2017 At 2:00 PM

Sold out

Tuesday, 29 Aug 2017 At 3:00 PM

Sold out

Tuesday, 29 Aug 2017 At 7:00 PM

Sold out

Wednesday, 30 Aug 2017 At 4:00 PM

Sold out

Wednesday, 30 Aug 2017 At 5:00 PM

Sold out

Wednesday, 30 Aug 2017 At 6:00 PM

Sold out

Wednesday, 30 Aug 2017 At 8:00 PM

Sold out

Wednesday, 30 Aug 2017 At 9:00 PM

Sold out

Thursday, 31 Aug 2017 At 3:00 PM

Sold out

Thursday, 31 Aug 2017 At 4:00 PM

Sold out

Thursday, 31 Aug 2017 At 5:00 PM

Sold out

Thursday, 31 Aug 2017 At 6:00 PM

Sold out

Thursday, 31 Aug 2017 At 7:00 PM

Sold out

Thursday, 31 Aug 2017 At 9:00 PM

Sold out
To book by phone, please call 08448 718 805